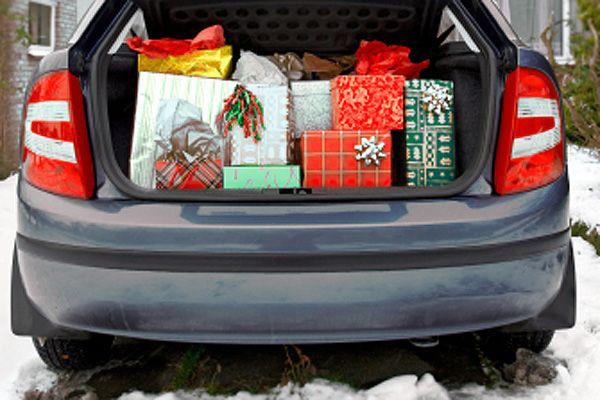 This time of year, stashing gifts in your car might seem like a great idea-but you really should rethink that idea.
Besides the obvious issues, like a child opening the truck to find their electric scooter ( ok, maybe that's a personal story) there are a lot of reasons NOT to use your vehicle as your personal storage locker.
Picture this scenario. You are out shopping, or your car is parked in your driveway, and you realize its been broken into and your packages stolen or destroyed.  The gift cards tucked in the glove box are going to be long gone. Whether locked in the trunk or tucked under a seat, there will not be any coverage under your auto policy. This is a sad time of year to find that out.
If comprehensive coverage was purchased, then the damage to your glass and broken locks will be covered by insurance.
If you have a homeowner's policy (renters or condo included) your Coverage C (Personal property) coverage will cover your missing items taken from your car BUT they are subject to your homeowner's deductible. It will also result in a claim on your homeowners policy.
The best way to handle your gifts-from an insurance standpoint of course-is to lock your car when shopping, and bring in those packages when done shopping.
If you have more questions, remember We're Here for You!